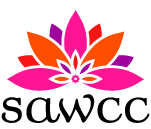 Tuesday, December 3rd, 7pm
SAWCC presents a slide slam with five visual artists working across genres to produce meditative works on artistic process and visual tactility.
November 6th, 2013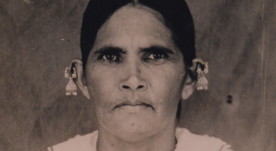 Saturday, November 16, 5pm
A multimedia evening of text, image, and song celebrating the publication of Gaiutra Bahadur's book Coolie Woman: The Odyssey of Indenture
November 1st, 2013
Saturday, July 13th and Sunday July 14th, 2013
SAWCC presents Process/Practice/Portfolio 2.0, an intensive seminar for South Asian women visual artists and academics to meet SAWCC artists, curators, and arts professionals; participate in panels; present and receive feedback on their work; and tour artists' studios.
May 10th, 2013
Monday, April 29, 2013, 7-9pm
Given the recent media attention to gender-based violence in South Asia, SAWCC presents two projects that imagine and create feminist spaces in urban and rural South Asia: Shilpa Phadke's novel, Why Loiter? Women and Risk on Mumbai Streets, and Monica Jahan Bose and Nandita Ahmed's collaborative printmaking and story project, "Storytelling with Saris."
March 25th, 2013
Tuesday, March 19, 2013, 6:30-9:30pm
SAWCC's three-hour writing workshop with Minal Hajratwala will put you on the path to crafting successful, authentic language that brings your art the support you deserve.
February 27th, 2013