Board & Staff
Staff

Shruti Parekh (Administrative Coordinator) is a freelance filmmaker, editor, and multimedia artist from Atlanta, currently living in Brooklyn, NY. For the past year she has been directing, shooting, and editing music videos for independent music artists, producing fashion pieces, and working on independent films and documentaries. Her personal projects range from documentaries to animation to narrative shorts. Shruti graduated from Brown University in 2010 with a BA in Modern Culture and Media and focused on visual art, film production, and media theory.
Board
Nandita Ahmed is an artist, designer, and filmmaker. She graduated from Wellesley College with a major in Media Arts and Sciences. She started off her career as a producer/editor for a boutique-size ad agency based in New York City and had the opportunity to work on many high-profile accounts including Amazon.com, New York Jets, the French Culinary Institute, and various Condé Nast Publications. Since then, Nandita has started her own agency, Brand Bean LLC (http://www.brandbean.com), and has expanded her portfolio into documentary films. Nandita is currently involved in a feature documentary tentatively titled Peacekeepers (http://www.peacekeepersdoc.com), for which she is doubling up as Field Producer and Editor. Nandita was born and raised in Dhaka, Bangladesh and resides in Brooklyn, New York.

Shelly Bahl is a visual and media artist born in Benares, India, and currently based in Toronto and New York City. She received her BFA (Visual Art and Art History) from York University, Toronto and her MA (Studio Art) from New York University. Her interdisciplinary work in drawing, painting, sculpture/ installation, photography and video, has appeared in a number of solo and group exhibitions in North America and internationally over the past 16 years. Her recent projects include two-person and group exhibitions at: Art Gallery of Greater Victoria, BC; India Art Summit, Delhi; Asian Arts Initiative, Philadelphia; Aicon Gallery, NY; Religare Arts Initiative, Delhi; Gales Gallery/ York University, Toronto; Dazibao, Montreal; Guild Gallery, NY; Queens Museum of Art, NY; Experimental Art Gallery/ Habitat Centre, Delhi; and Mattress Factory Museum, Pittsburgh. Bahl is a founding artist member of SAVAC (South Asian Visual Arts Centre) and ZEN-MIX 2000: Pan-Asian Visual Arts Network in Toronto. She has also worked with a number of post-secondary institutions and arts organizations as an educator, curator and arts programmer.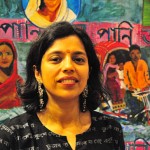 Monica Jahan Bose is a Bangladeshi-American artist, lawyer, and activist. Her work includes painting, drawing, printmaking, installation and sculpture, as well as advocacy on women's issues, the arts, and the environment. Born in Britain, she has also lived in Pakistan, Bangladesh, India, Japan, and France. Her heritage is both Hindu (father's side) and Muslim (mother's side). She studied art at Wesleyan University and Santiniketan and has a law degree from Columbia University. She spent five years in Paris, where she had two solo gallery exhibitions, an invitational show at UNESCO, and was one of 12 nominees invited to participate in the Prix Marin Exhibition of emerging painters in 2010. She has also exhibited her work in Bangladesh, India, Japan, and the US. She uses garments as a metaphor for the female body and spirit. She now lives and works in Washington DC, spending part of the year working in Paris and Dhaka. She is an artist-in-residence at the Red Dirt Studio Seminar and serves on the board of Samhati, a DC-based Bangladeshi women's organization that creates small projects focused on ecology and literacy to empower poor women in Bangladesh.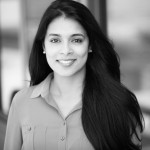 ​Sarah Burney is a co-founder of Burney Morgan Art Advisory and specializes in contemporary art from South Asia and the Middle East, emerging NYC artists and contemporary printmaking. Sarah was raised between Kuwait and Pakistan, graduated from Wellesley College, and has worked with Zarina Hashmi, Robert Blackburn Printmaking Workshop, and Bodhi Art. Notable projects include Zarina Hashmi's 2012 – 2013 traveling retrospective, Zarina: Paper Like Skin (Hammer Museum, Fall 2012; Solomon R. Guggenheim Museum, Winter 2013 and The Art Institute of Chicago, Spring 2013), Gallery Espace's participation in The Armory Fair 2103 and the Studio Immersion Project Fellowship at Robert Blackburn Printmaking Workshop. She is based in New York and travels frequently to South Asia and the Middle East.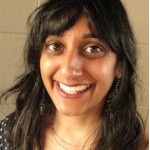 Anjali Goyal is a graduate student in library and information science at Rutgers University. From 2003–08, Anjali was the programs director at the Asian American Writers' Workshop in NYC. She has also worked in arts nonprofits and publishing as a copy editor and research assistant. Born and raised in Ohio, she received a BA in English at Ohio University in Athens, OH.

Josheen Oberoi heads the Art Advisory division at Delhi Art Gallery's New York location. She previously worked at Saffronart, New York as a Specialist in South Asian Art and Bodhi Art, New York as a gallerist and Associate Curator. She has a masters in medieval Indian history from Jawaharlal Nehru University, New Delhi and a masters in South Asian art history from Florida State University. Prior to this, she worked for Miditech, where she helped produce documentary series on Indian art and architecture and other projects for the BBC.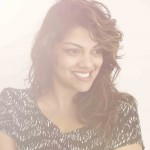 Jasmine Wahi is a New York City based independent curator and the co-founder of Project For Empty Space, a nonprofit arts organization that is dedicated to bringing contemporary art to communities world-wide through the use of abandoned and unusual urban spaces. Ms. Wahi's curatorial practice primarily focuses on addressing social issues through the exhibition and exploration of work by women of color. In addition to serving on the SAWCC Board, Jasmine is also a volunteer teacher at GEMS (the Girls Educational Mentoring Services network) and an advocate for women/girls sexual rights.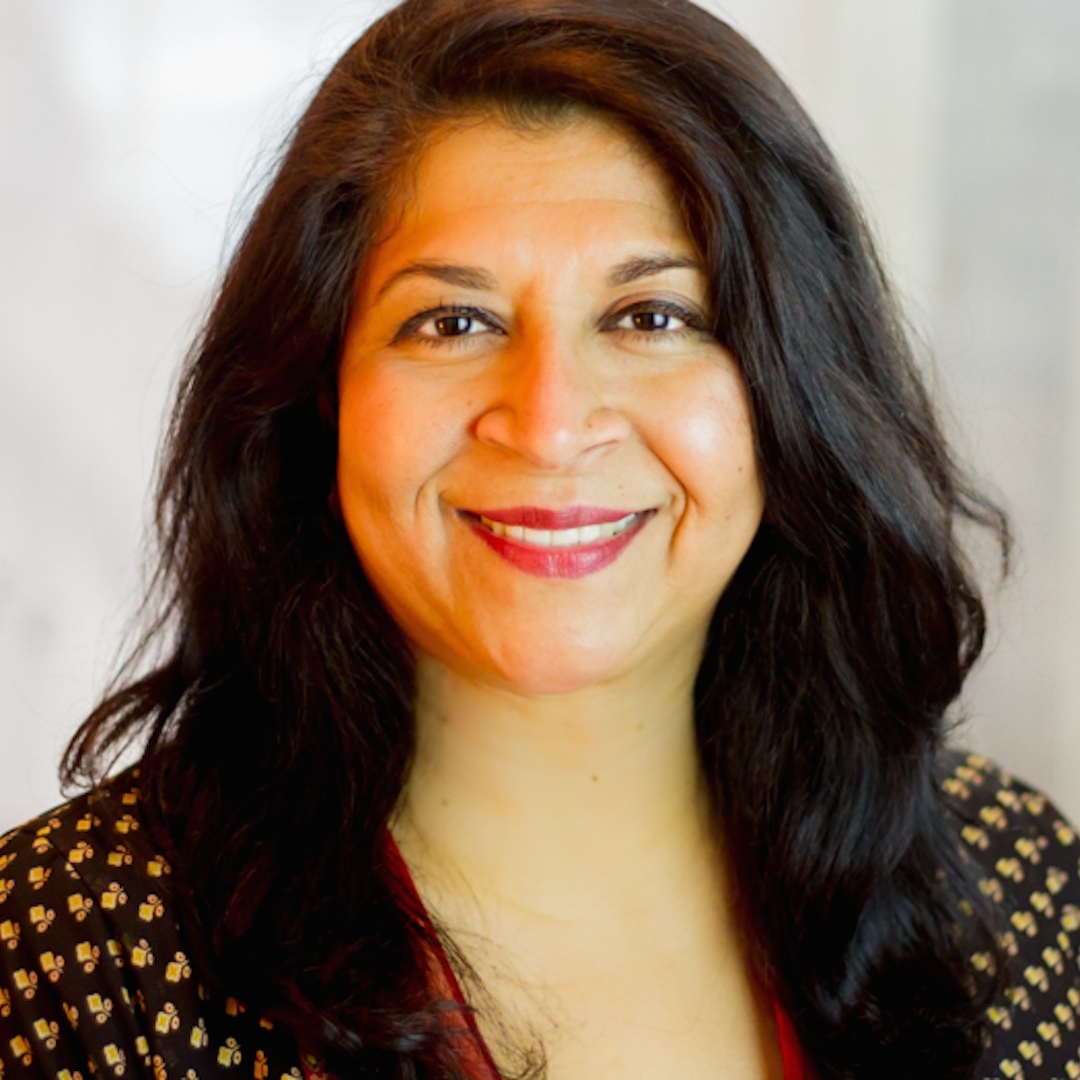 Sunita Mukhi is a theater/film/performance artist, writer, cultural programs curator and an interdisciplinary performance scholar. She writes poetry, stories, monologues and performs these as part of her own self-directed and produced productions. These performance works are on sexuality, women's power, the slipperiness of identity and other yearnings. Her poems have also appeared in Contours of the Heart, Desilicious: Sexy, Subversive, South Asian, and in her own doctoral dissertation published by Routeledge as Doing the Desi Thing (2000). As a story-teller, she has composed and performed tales with dynamic women as central characters, and that espouse the redemptive power of the arts as seminal themes. As part of the Asia Society's Cultural Programs Division and as the pioneering Director of the Charles B. Wang Center's Asian/American Programming at Stony Brook University, she produced over 600 innovative programs to promote a multi-faceted, intellectually sound and humane understanding of Asianness. Also for Stony Brook University's Asian and Asian American Studies Department and Center for India Studies, she developed and taught courses on Performance, Cinema, and the South Asian Diaspora until December 2013. She continues her curatorial work, arts advocacy and practice as a proud board member of SAWCC, and as the Artistic Director of DeviDiva Productions.

Ambika Samarthya-Howard is a video producer and digital strategist.  Her freelance projects focus on social issues, specifically gender, public health, and child rights.  She received her MFA in Film at Columbia University and has done art and media projects in Japan, Bollywood, and West Africa.  She worked with the BBC Media Action in Nigeria as a broadcast TV Trainer and taught Contemporary Media Studies at Queens College. Ambika also enjoys teaching and performing bhangra.  She currently pursues filming and advertising for her other passion – wine.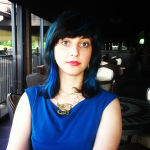 Negin Sharifzadeh is a multi­disciplinary artist, performer, and filmmaker based in New York. She is fascinated by the mechanisms and interplay of different natural, emotional, and political systems. She has explored these themes through multiple mediums of drawing, sculpture, performance and stop­motion animation. The themes of her storytelling and short films are inspired by personal and familial stories, poetry, and politics.  Sharifzadeh's short animated film, Even Gray Feels Blue, has been featured in festivals, galleries and museums around the world, receiving numerous awards in New York film festivals and Video art competitions. Sharifzadeh has had solo exhibitions and performances in New York, Los Angeles, Chicago, Sao Paulo and Tehran, and has been part of numerous international group exhibitions. She received her BFA in Sculpture from Tehran University in Iran in 2002, and her BFA from the School of the Art Institute of Chicago in Performing Arts in 2010.
Aaliya Zaveri is an activist, poet, and law student. She was born in Surat, India, raised in Hong Kong, and has since lived in Edinburgh, Mumbai, and New York. She graduated from Wesleyan University in 2009 with Honors in Gender Studies and Religion. She then worked at the United Nations-consulting Asian Human Rights Commission, and, under the pseudonym Aisha Zakira, founded and ran Hollaback Mumbai, where she conducted talks and workshops on harassment at schools around Mumbai. She now attends Fordham University School of Law and will join the law firm O'Melveny and Myers upon graduation. She is one of the organizers of Subcontinental Drift – NYC, a monthly open mic night. Her poetry has been published in Not a Muse: A World Poetry Anthology, and Outloud Too: A Hong Kong Anthology.