News, Press, & Events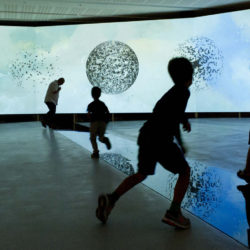 A Decolonizing Vision Speaker Series artist talk with visual artist Shahzia Sikander Date & Time: Monday, September 25, 2017, 6-8 PM Organizer: NYU Center for the Study of Gender & Sexuality Venue: 285 Mercer Street, 4th Floor This event is free & open to the public. Venue is accessible. This talk will explore Sikander's pioneering practice that takes classical[…]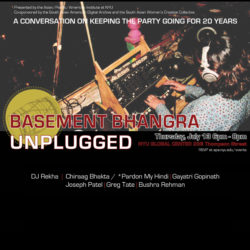 Date & Time: Thursday, July 13, 2017, 6-8 PM Organizer: A/P/A Institute at NYU Venue: NYU Global Center, Grand Hall, 238 Thompson Street, Fifth Floor, New York, NY 10012 Registration is free! RSVP here. In 1997, DJ Rekha (Rekha Malhotra), brought her love of bhangra and hip-hop to the New York City party scene and launched[…]
Previous
Next
About US
The South Asian Women's Creative Collective (SAWCC) has served South Asian women since 1997 and has earned a reputation for showcasing cutting-edge work that deals intelligently with issues of gender and cultural representation.
SAWCC is a nonprofit arts organization
dedicated to the advancement, visibility, and development of emerging and established South Asian women artists and creative professionals by providing a physical and virtual space to profile their creative and intellectual work across disciplines.
Visual Arts

Performing Arts

Writing

Outreach & Activism
The SAWCC Board of Directors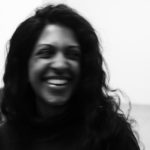 Ambika Trasi is primarily a visual artist, based in New York. She works across a variety of disciplines in her practice to examine ritual and language as transformative tools through which we shape and cement our realities.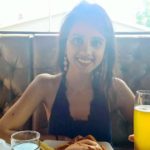 Shruti Chalamani
Co-Chair
Shruti Chalamani is a progressive, Indian immigrant working as the Business Support Manager at the American Civil Liberties Union. Born and raised in New Delhi, and having lived for almost nine years in the US.

Ambika Samarthya-Howard
Secretary
Ambika Samarthya-Howard is a video producer and digital strategist. Her freelance projects focus on social issues, specifically gender, public health, and child rights.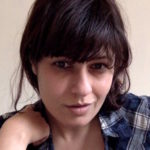 Brijeet K. Dhaliwal
Treasurer
Brijeet K. Dhaliwal was born in Illinois to an immigrant family who ensured she learned Punjabi language and culture while gaining a western education.