Events & News
Date & time: Sunday, March 4, 2018, 11AM – 5PM Location: Kickstarter HQ (58 Kent St, Brooklyn, NY 11222) RSVP through Eventbrite SAWCC is partnering with Kickstarter for their 2018 Art + Feminism Wikipedia Edit-a-thon— a collaborative campaign to help improve the coverage of women in the arts on Wikipedia! Join us at Kickstarter HQ in Greenpoint,[…]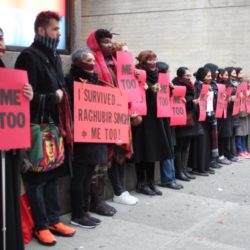 Date & time: Saturday, February 10, 2018, 12-3 PM Location: NYU Department of Social & Cultural Analysis, 20 Cooper Sq, Fl 4th, New York, New York 10003 Please join us for a conversation that delineates strategies employed by South Asian feminists to occupy public space in South Asia as well as New York City. Shilpa Phadke,[…]
Previous
Next
About US
The South Asian Women's Creative Collective (SAWCC) has served South Asian women since 1997 and has earned a reputation for showcasing cutting-edge work that deals intelligently with issues of gender and cultural representation.
is a nonprofit arts organization dedicated to the advancement, visibility, and development of emerging and established South Asian women artists and creative professionals by providing a physical and virtual space to profile their creative and intellectual work across disciplines.
Visual & Performing Arts

Writing & Literature

Film & Media

Outreach & Activism
SAWCC Board of Directors
Full bios are available here.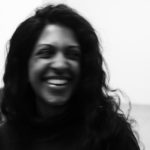 Ambika Trasi is primarily a visual artist, based in New York. She works across a variety of disciplines in her practice to examine ritual and language as transformative tools through which we shape and cement our realities.
Anjali Goyal is an arts administrator based in Brooklyn, NY. Her current and previous work reflects an interest in feminism, literature, and representation of marginalized communities.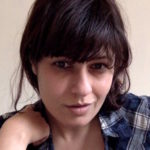 Brijeet K. Dhaliwal
Secretary
Brijeet K. Dhaliwal was born in Illinois to an immigrant family who ensured she learned Punjabi language and culture while gaining a western education.