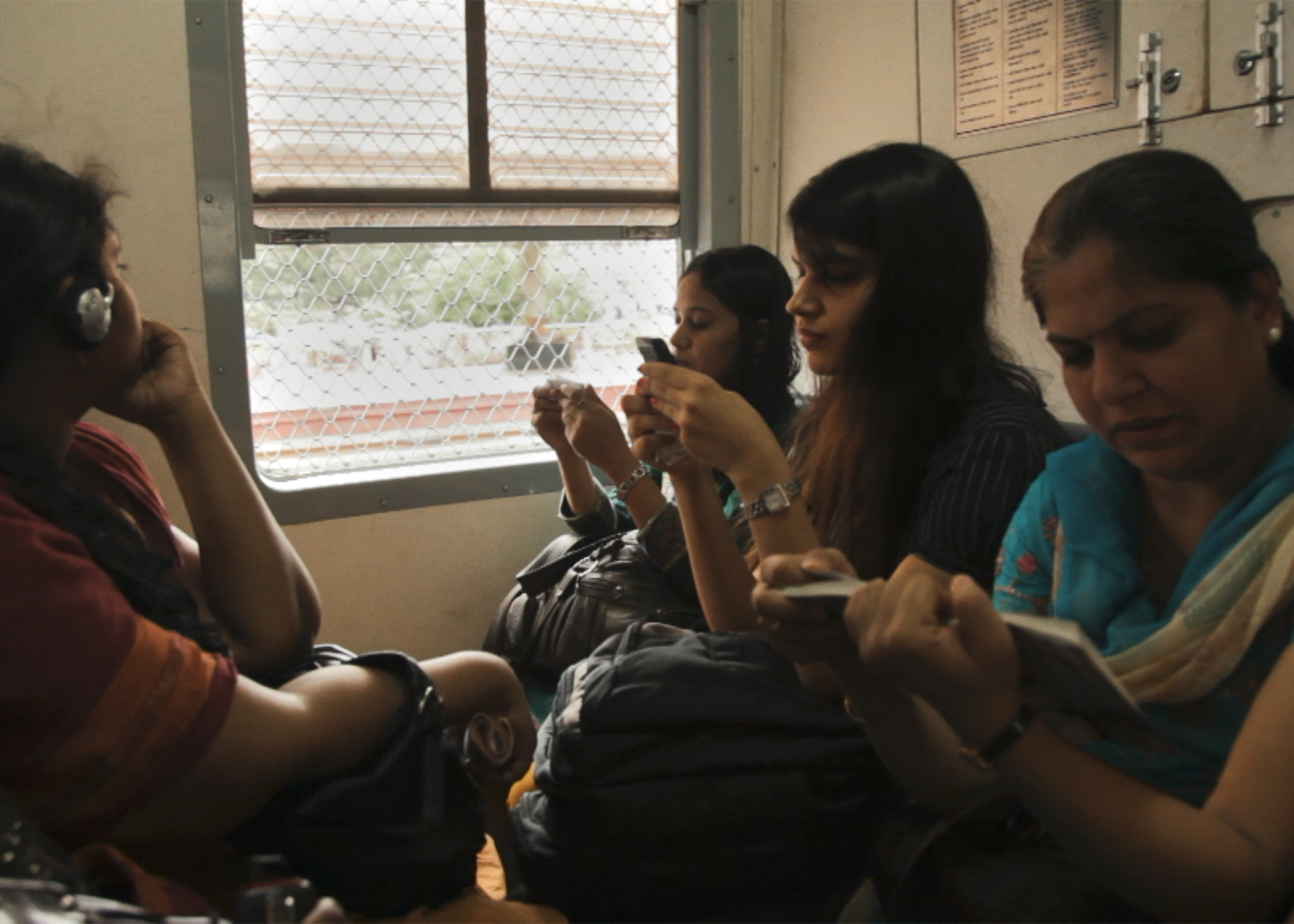 Date & time: Saturday, April 7, 2018, 2-5PM
Venue: Queens Museum (New York City Building, Queens, 11368)
Free and Open to the Public on a first come basis, no advance ticketing or RSVPs available.
SAWCC co-presents Screening of A Suitable Girl with Directors Sarita Khurana and Smriti Mundhra on Saturday, April 7th, 2-5PM at Queens Museum! Be prepared to move beyond your preconceptions of arranged marriage and the modern Indian woman as you watch this subtle and well-crafted film. Documenting the arranged marriage and matchmaking process in vérité style over four years, the film examines the women's complex relationships with the marriage, family, and culture; the many nuanced ways society molds them into traditional roles; and a rarely-seen portrait of India's urban middle class.
Featuring Q&A with directors Sarita Khurana and Smriti Mundhra, moderated by Queens Museum's Director of Public Programs, Prerana Reddy. Followed by light refreshments.
Watch the trailer here
ABOUT THE FILM

A SUITABLE GIRL (Sarita Khurana & Smriti Mundhra, USA/India, 2017, 97mins,  in English, Hindi, Kannada, and Marathi with English ST)
World Premiere at the 2017 Tribeca Film Festival
Winner of the Albert Maysles Award for Best New Documentary Director
A Suitable Girl follows three young women in India struggling to maintain their identities and follow their dreams amid intense pressure to get married. Ritu, Dipti and Amrita represent the new India. Educated, financially stable and raised with a mix of traditional and contemporary values in the urban cities of Mumbai and New Delhi, they have access to the world in ways their mothers did not. Yet their lives take a dramatic turn when the pressure to settle down and get married hits. Career aspirations become secondary to the pursuit of a husband, and the women struggle with the prospect of leaving their homes and families to become part of another.
ABOUT THE FILMMAKERS

Sarita Khurana (Director/Producer)
Sarita Khurana is a Director, Producer, and Educator based in Brooklyn, New York. Her feature-film documentary debut, A Suitable Girl, premiered at the 2017 TriBeCa Film Festival, and won the Best New Documentary Director prize. Khurana's critically acclaimed work in narrative, documentary and experimental film has been screened and exhibited internationally. Her work often focuses on South Asian stories, and explores female subjectivities. Migration, memory, marginality, community, territory, and sexuality are common themes in her work.
Sarita Khurana was born in London, and grew in New York City. Khurana holds an M.F.A. in Film – Directing, from Columbia University's School of the Arts.  In 2009, she was named as one of NY Women in Film & Television's "Emerging Female Directors." Her work has been supported by the Tribeca Film Institute, NALIP-Diverse Women in Film, Art in General, the National Film Development Corporation of India, Women in Film, the International Documentary Association, and Film Independent. Khurana is also the co-founder of Cine Qua Non Lab, an international development lab for narrative feature films, based in Mexico and the U.S.
Smriti Mundhra (Director/Producer)Â 
Smriti Mundhra is an award-winning filmmaker who has been working in the film and television industry for over fifteen years. Her latest film, the documentary A Suitable Girl, world premiered in the documentary competition section of the 2017 Tribeca Film Festival to rave reviews from Variety, The Hollywood Reporter, New York Magazine and was awarded the Albert Maysles Best Documentary Director prize at the festival.
Prior to A Suitable Girl, Smriti produced Bomb the System, a 2004 Independent Spirit Award nominee for Best First Feature, and the SXSW Audience Award winning feature film Waterborne. She also co-produced Punching at the Sun, an official selection of the 2006 Sundance Film Festival, as well as over one dozen award-winning short films, including the 2010 Sundance Film Festival official selection and Women In Film award-winner New Media. Her work has been supported by the Tribeca Film Institute, Film Independent, Women In Film, ITVS, and the International Documentary Association among other esteemed organizations.
ABOUT QUEENS MUSEUM
Queens Museum is dedicated to presenting the highest quality visual arts and educational programming for people in the New York metropolitan area, and particularly for the residents of Queens, a uniquely diverse, ethnic, cultural, and international community. The Museum fulfills its mission by designing and providing art exhibitions, public programs and educational experiences that promote the appreciation and enjoyment of art, support the creative efforts of artists, and enhance the quality of life through interpreting, collecting, and exhibiting art, architecture, and design. Queens Museum presents artistic and educational programs and exhibitions that directly relate to the contemporary urban life of its constituents, while maintaining the highest standards of professional, intellectual, and ethical responsibility.