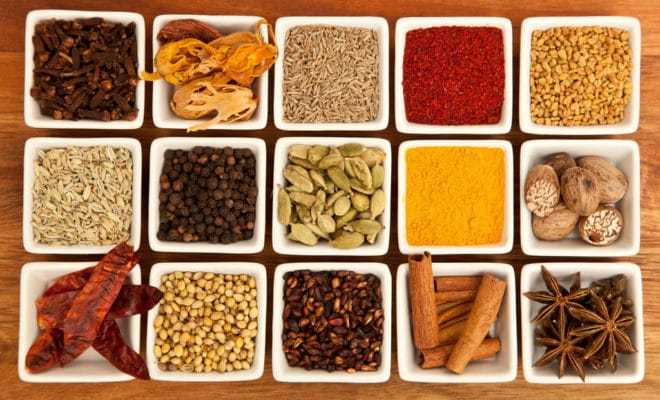 Join SAWCC for a panel discussion with South Asian artists, writers, and chefs as they share their personal food journeys and the impact and influence of the diaspora on their creative practices.
Saturday, June 11
Panel discussion: 4pm
Gallery hours: 11am-6pm

Foley Gallery
59 Orchard Street
New York, NY 10002
The rich history of South Asian cuisine has influenced the culinary landscape around the globe. Chai, naan, and chutney are now mainstream staples. However, are we past the hegemony of chicken tikka masala as the standard bearer of South Asian cuisine?
Join us for a lively discussion with Chitra Agrawal, co-founder of Brooklyn Delhi; Barkha Cardoz, managing member of the Cardoz legacy; Sarasvathy TK, artist; and Zainab Shah, contributor to NYT Food, Bon Appetit, and Saveur, as they share their personal food journeys and the impact and influence of the diaspora on their creative practices. Moderated by India Witkin, creator and host of the podcast Eating America with India, the panel will further discuss such themes as nostalgia, shared experiences, and the evolving role of traditional food practices within the diaspora in defining the South Asian culinary perspective.
Food and wine reception with the panelists will follow the discussion. Free and open to all.
Panelists:
Chitra Agrawal is the co-founder of Brooklyn Delhi, a food brand inspired by her Indian heritage. She is the author of Vibrant India: Fresh Vegetarian Recipes from Bangalore to Brooklyn (Penguin 2017). Chitra has specialized in developing recipes reflective of her Indian American identity for over a decade. Her work and products have been featured in the New York Times, Saveur, Food & Wine, and more.
Barkha Cardoz received her culinary training at the Institute of Hotel Management in Mumbai, India and worked in the development department at St. Peter's Preparatory School in Jersey City, NJ. With her husband, the late chef Floyd Cardoz, she managed their Bombay Bread Bar in New York City from 2016–2019 and oversaw fundraising events for the Young Scientist Foundation, founded in 2011 with Floyd's $110,000 Top Chef Masters win. Barkha is currently the managing member of Cardoz Legacy LLC, where she actively executes ongoing legacy projects, including the FC + B&B Collaboration Masala spice line.
Zainab Shah is a writer, editor, and recipe developer based in Brooklyn, NY. She is working on her debut novel: an intergenerational story of migration, and how we inherit the blueprints of our survival from our maternal ancestors. She is a regular contributor at NYT Food (print & digital) and NYT Cooking. She has also written for Bon Appétit, Saveur (print & digital), and BuzzFeed. Her piece about her mother's nihari was anthologized in Best Food Writing 2015 (Da Capo Press).
Sarasvathy TK paints hyper-realistic still lifes of Indian foods, channeling the influence of British and American pop with a brash energy that is very much contemporary. Drawing on her background in computer science, Sarasvathy creates her eye-tricking works with a process that involves cooking, plating, and lighting. Sarasvathy has won many prizes for her work including the Award for Merit at the American Women Artists' 2020 Spring Exhibition. She has exhibited nationally and internationally at many museums, galleries, and art festivals such as the Monmouth Museum in NJ and the Affordable Art Fair in Singapore.
India Witkin is a native New Yorker and a documentary and podcast producer passionate about the intersection of food and identity. Reconnecting to her Indian roots through cooking helped her realize her passion for food as a means of storytelling. She hosted and produced the independent podcast, Eating America with India, which explores different immigrant diasporas across the US through the lens of global regional cuisine and family. She's worked for VICE, Participant Media, Vespucci, and now produces narrative podcasts for Sony Music Entertainment.
This program is taking place in conjunction with the pop-up exhibition, Bhojan: Paintings by Sarasvathy TK, at Foley Gallery (59 Orchard Street, NY, NY).
SAWCC's programs are supported, in part, by public funds from the New York City Department of Cultural Affairs, in partnership with the City Council.