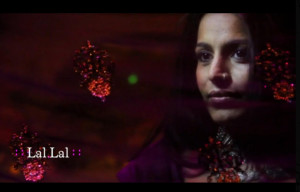 Monday, April 20th, 7-9 pm
@ Asian American Writers' Workshop
112 W 27th St, 6th floor
New York, NY
SAWCC is continuing its signature salon-style meetings for creative South Asian women. These meetings are a space for nurturing our community and the informal sharing of creative projects or works-in-progress. This is our space to get up close and personal with fellow creative women and share our multi-disciplinary artistic visions and processes. The salon is open to South Asian women (artists, creative professionals and arts enthusiasts). If you are interested in presenting at a future salon event, please contact us via: salon@sawcc.org.
Our presenting artists are Anar Ali & Shilpa Mankikar.
Biographies:
Anar Ali is a critically acclaimed fiction writer, who has recently started working in film. She has two books of fiction: Baby Khaki's Wings and The Night of Power, which is forthcoming from Penguin, and two films in development: a short, Drift, and a feature, The Strongman of Kampala. Anar was born in Tanzania, raised in Canada, and now splits her time between Toronto and Mexico.
Shilpa Mankikar is a filmmaker based in New York. Shilpa's work combines a commercial sensibility with provocative content. Her films have won the Planet Out 1st Prize at Sundance and the National Board of Review Award. She is a graduate of the Columbia MFA Film Program in New York. She was a co-founder of 3rd i. Shilpa currently makes music videos, branded content, feature films, and documentaries in the US & India.
$5 suggested donation