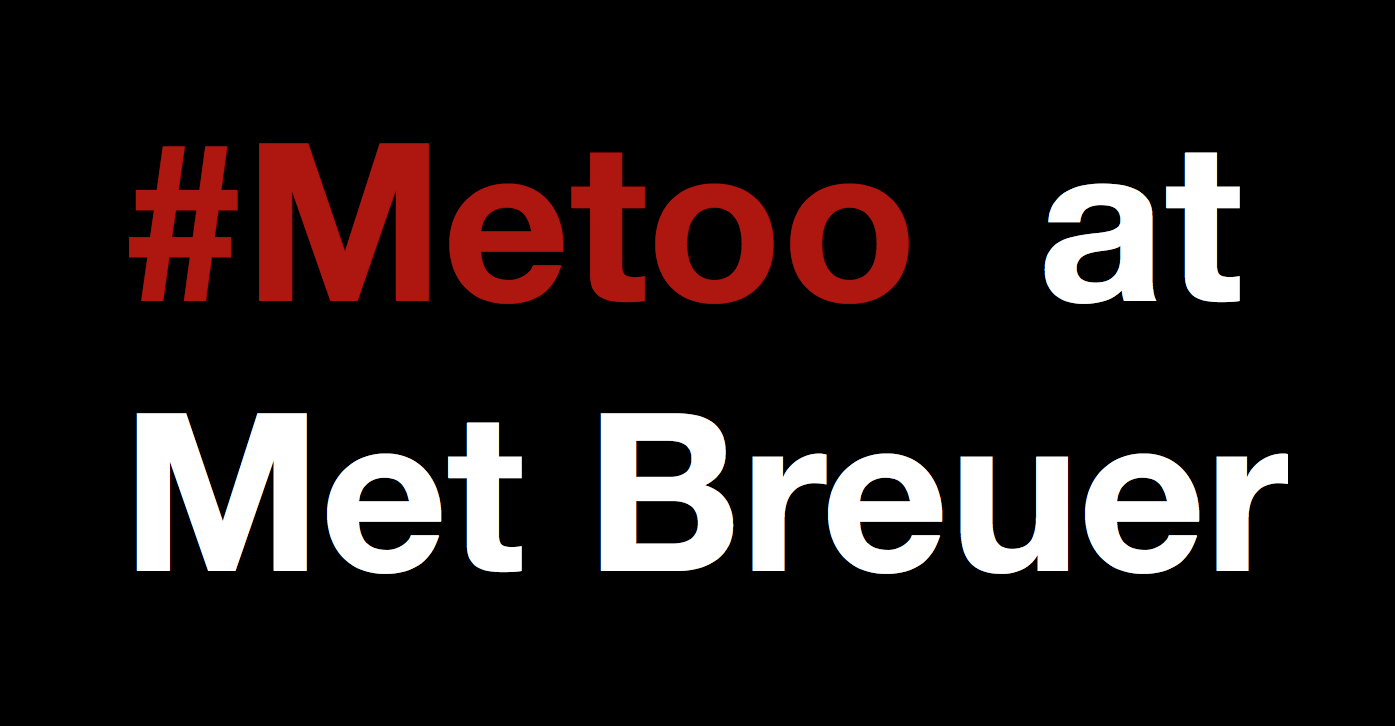 The South Asian Women's Creative Collective stands in solidarity with the #metoo movement and Jaishri Abichandani (artist, curator, and founder of SAWCC) as she organizes a collective, silent performance-protest at The Met Breuer on Sunday, December 3rd, 4-5 PM.
Jaishri recently shared her experience of photographer Raghubir Singh– who currently has an exhibition up at the Met Breuer– in a call with WNYC, which you can listen to here: http://www.wnyc.org/story/after-harvey-weinstein.
This performance-protest is to let historians know that this cannot be erased from his legacy, and holds institutions responsible for their choices. To give her body's anguish a release, Jaishri stands with all of us, together, to say: #metoo and no more.
CALL TO ACTION! / HOW TO PARTICIPATE:
Date & time: Sunday December 3, 2017, 4-5 PM
Location: The Met Breuer, 945 Madison Ave, New York, NY 10021
The Met supports our right to free expression and therefore has assured us that they will not try to stop the protest.
A few words on signs/posters/placards specifically: The Museum does not allow signs that insight violence. There is also a limit on the size of signs/posters/placards entering the museum to ensure that art is not damaged and experiencing the exhibitions is not inhibited. Some large backpacks and bags are prohibited for the same reason. The general size limit is 16 inches x 8 inches x 8 inches.
Those taking part will gather outside of the Museum at 3:45 PM. Please arrive dressed in all black and bring a red cloth to wear as a gag over your mouth, and/or signs that say #metoo. We will have #metoo signs ready for you to hold, or you can make your own.
There will be no more than 8 women going into the galleries of The Met Breuer during the performance. Their signs will read "Me Too," which cannot be interpreted to incite any violence and are within the size limit that The Met specified, printed on soft paper so that they are unable to damage any art in the galleries. The rest of us will protest from outside of the Museum.
The performance in the Museum will be silent. Those joining in will assemble a tight circle, with Jaishri standing in the middle, gagged with a red cloth, holding a sign that says, simply, "I survived Raghubir Singh. #metoo"
Please note, this format is intentionally simple to ensure that no arrests are made during or after the performance. If our action is minimal and silent, we cannot be accused of being disruptive as easily. Our bodies and #metoo signs will be hard enough to ignore without sound, and the gags will act as a powerful visual symbol for cameras.
Another reason for our use of gags and in choosing silence is because as survivors, none of us, including Jaishri herself, owe anyone our story.
This is a public event. Please feel free to share the Facebook event here and invite folks.
In Jaishri's words:
"Thousands of women in the art world signed an open letter against sexual harassment [read that letter here: http://www.not-surprised.org/home/]. 
Unless you work in an institution, you do not have Human Resource departments to seek legal recourse when an incident occurs. Most artists are freelancers, without access to organizations that address this issue, especially when our abusers are freelancers themselves.
My abuser is on display right now, at one of the most prestigious museums in the world, with articles extolling his virtuosity. He may be deceased, but his legacy continues to grow. Help me make his violence visible. Help everyone visualize the scale of the violence by coming and standing with me, physically creating a safe space from which to speak our truths. They can ignore my lone voice, but not a hundred of us.
I promise to support your own truth in return if you choose to speak up. Let's do this together. Please come and stand with me."