December 14, 2013–January 18, 2014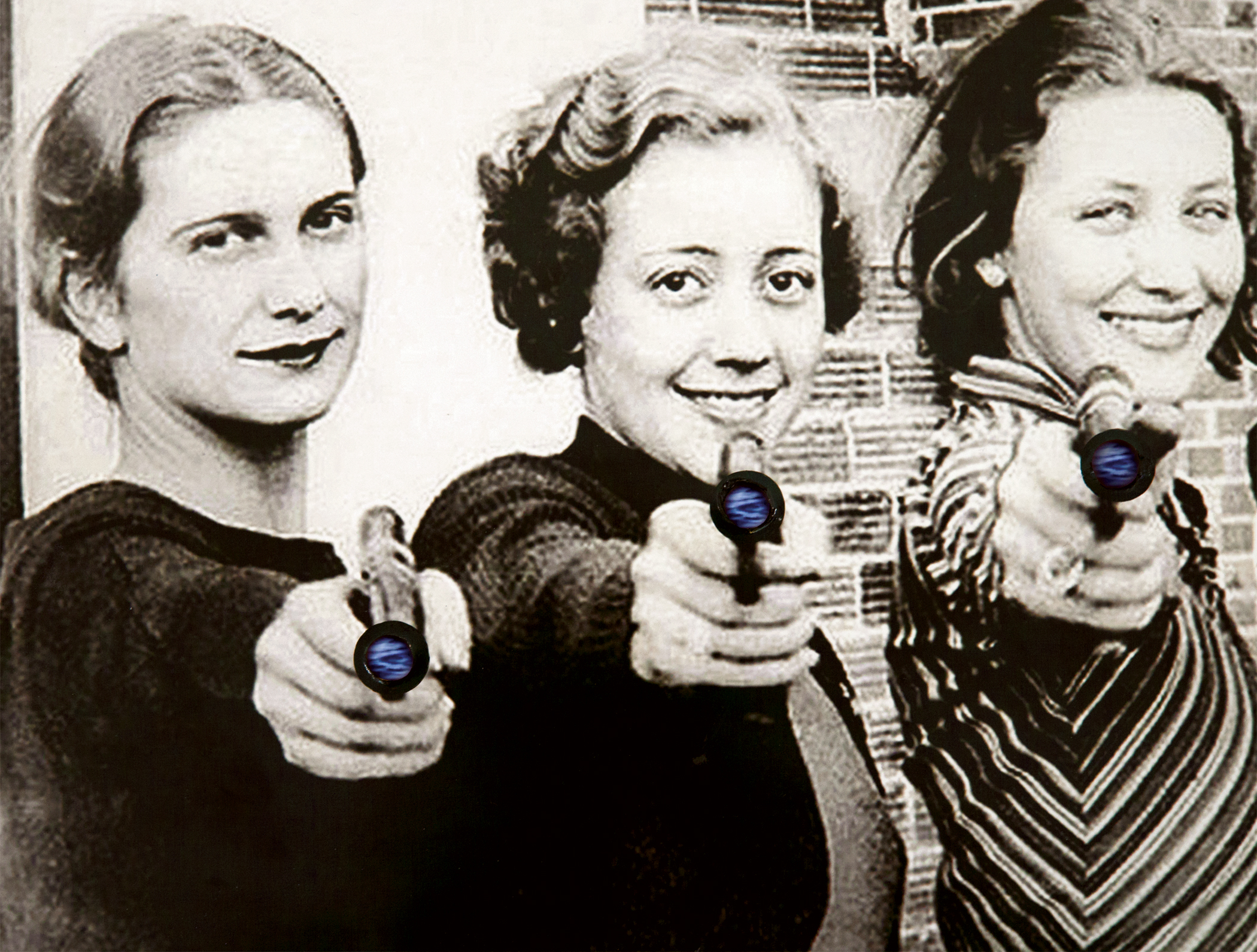 Queens Museum
Partnership Gallery
New York City Building
Flushing Meadows, Corona Park
Queens, New York
Events
December 14, 2013
4–5pm: Slide slam with participating artists (Queens Museum theater)
5–7pm: Opening reception (Partnership Gallery)
January 18, 2014
4–7pm: Curator walk-through, artists' talk, and closing reception
Curated by Raúl Zamudio
Participating Artists: Jaishri Abichandani, Nazneen Ayyub-Wood, Beena Azeem, Shelly Bahl, Marcy Chevali, Priyanka Dasgupta, Ala Dehghan, Mala Iqbal, Rajkamal Kahlon, Mona Kamal, Siri Devi Khandavilli, Swati Khurana, Gelare Khoshgozaran, Leila Lal, Shruti Parekh, Leila Pazooki, Mona Sharma, Vidisha Saini
The exhibition's title is inspired by the Surrealist André Breton's famous remark upon encountering Frida Kahlo's art: "A ribbon around a bomb." His poetic description of Kahlo's painting was based on its differentiation from her male Mexican artistic contemporaries, for almost half her oeuvre consists of self-portraiture where social and political questions were ciphered through her protean identity and personal history. Kahlo's sense of self was so complicated and layered that it unquestionably shaped her artistic self-fashioning, which included, among other characters, a male deer, a mother, a baby, androgynous woman, Parvati the Hindu Goddess, an indigenous bride, identical twins, and an invalid.
Breton's descriptive will be used as curatorial foil in presenting works by South Asian women that metaphorically depict the self in personal, social, or cultural guises that will be as attractive, unassuming, and pristine as a beautiful ribbon; yet untying that ribbon triggers an explosion of subject matter that addresses contemporary conditions of globalization manifesting in politics, immigration, gender equality, sexuality, and religion. Exhibited artworks include painting, work-on-paper, sculpture, installation, photography, video, and performance.
Following the artists' talk at January 18th's closing reception, Swati Khurana will be performing her "Texting Scrolls" project, where she will transcribe visitors' saved text messages onto translucent scrolls to tie the with red thread. Previously collected messages–in the form of vinyl lettering–wrap the upper perimeter of exhibition in a wall-based artwork.
For more info on the gallery, please visit the Queens Museum website.
For more information on the curator, Raúl Zamudio, please visit his website.
This exhibition is supported in part by the New York State Council on the Arts with the support of Governor Andrew Cuomo and the New York State Legislature.