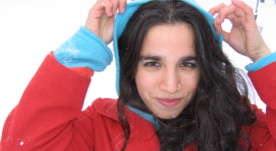 Friday, September 13, 2013, 7pm
A multimedia, salon-style reading and celebration of Bushra Rehman's new novel Corona.
August 2nd, 2013
Thursday, August 22, 2013, 6-9pm
An artist/curator exhibition walk-through and an open mic/rapid-fire reading that explore the embodiment of the female superhero.
July 31st, 2013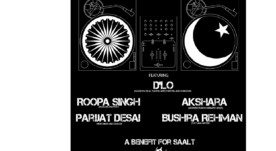 Saturday, August 10, 2013, 10pm
The fifth annual UNIFICATION: A Demonstration for Peace in South Asia and at Home is New York's largest annual demonstration for peace in South Asia. Highlighting the talent of the South Asian American community, we celebrate the region's first major victories in the anti-colonial movement and stand in solidarity for peace in the region.
July 23rd, 2013
Saturday, July 13th and Sunday July 14th, 2013
SAWCC presents Process/Practice/Portfolio 2.0, an intensive seminar for South Asian women visual artists and academics to meet SAWCC artists, curators, and arts professionals; participate in panels; present and receive feedback on their work; and tour artists' studios.
May 10th, 2013
Monday, April 29, 2013, 7-9pm
Given the recent media attention to gender-based violence in South Asia, SAWCC presents two projects that imagine and create feminist spaces in urban and rural South Asia: Shilpa Phadke's novel, Why Loiter? Women and Risk on Mumbai Streets, and Monica Jahan Bose and Nandita Ahmed's collaborative printmaking and story project, "Storytelling with Saris."
March 25th, 2013