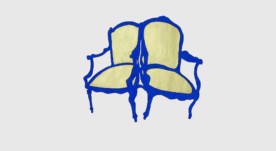 Thursday, November 21, 2013, 6:00-8:30pm
Please join us for an evening of engaging artwork, enjoyable company, cocktails, and hors d'oeuvres at SAWCC's annual auction fundraiser, featuring work by a diverse array of emerging and established artists.
November 6th, 2013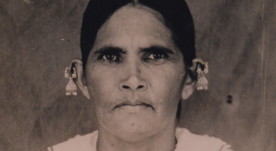 Saturday, November 16, 5pm
A multimedia evening of text, image, and song celebrating the publication of Gaiutra Bahadur's book Coolie Woman: The Odyssey of Indenture
November 1st, 2013
Saturday, October 19th, 4:30pm
Our team of accomplished artists, curators and activists will be engaged in a public conversation on a Brooklyn stoop on the subject of "women of color in the arts," in artist Suzanne Lacy's work.
October 10th, 2013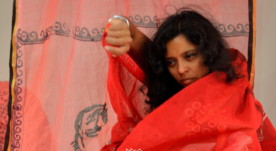 DUMBO Arts Festival
September 28–29, 2013
Saturday–Sunday, 12-6 pm
Experience the sublime in its beauty and terror in this engaging and interactive performance art series presented by SAWCC.
September 12th, 2013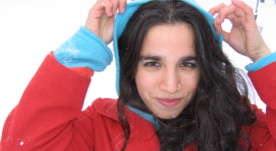 Friday, September 13, 2013, 7pm
A multimedia, salon-style reading and celebration of Bushra Rehman's new novel Corona.
August 2nd, 2013
Thursday, August 22, 2013, 6-9pm
An artist/curator exhibition walk-through and an open mic/rapid-fire reading that explore the embodiment of the female superhero.
July 31st, 2013