Saturday, October 19th, 4:30pm
Our team of accomplished artists, curators and activists will be engaged in a public conversation on a Brooklyn stoop on the subject of "women of color in the arts," in artist Suzanne Lacy's work.
October 10th, 2013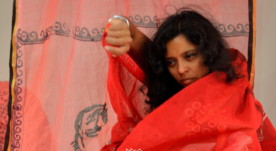 DUMBO Arts Festival
September 28–29, 2013
Saturday–Sunday, 12-6 pm
Experience the sublime in its beauty and terror in this engaging and interactive performance art series presented by SAWCC.
September 12th, 2013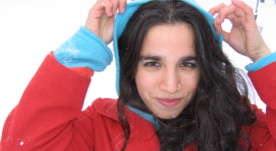 Friday, September 13, 2013, 7pm
A multimedia, salon-style reading and celebration of Bushra Rehman's new novel Corona.
August 2nd, 2013
Thursday, August 22, 2013, 6-9pm
An artist/curator exhibition walk-through and an open mic/rapid-fire reading that explore the embodiment of the female superhero.
July 31st, 2013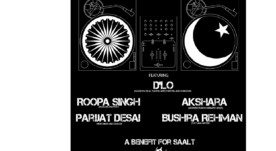 Saturday, August 10, 2013, 10pm
The fifth annual UNIFICATION: A Demonstration for Peace in South Asia and at Home is New York's largest annual demonstration for peace in South Asia. Highlighting the talent of the South Asian American community, we celebrate the region's first major victories in the anti-colonial movement and stand in solidarity for peace in the region.
July 23rd, 2013