Monday, April 29, 2013, 7-9pm
Given the recent media attention to gender-based violence in South Asia, SAWCC presents two projects that imagine and create feminist spaces in urban and rural South Asia: Shilpa Phadke's novel, Why Loiter? Women and Risk on Mumbai Streets, and Monica Jahan Bose and Nandita Ahmed's collaborative printmaking and story project, "Storytelling with Saris."
March 25th, 2013
Friday, March 8, 2013, 10 am-12 pm
Take a stand against sexual violence globally and regionally: Call for just reform of India's rape laws!
February 20th, 2013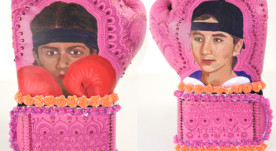 Friday, March 1 – Saturday, April 13, 2013
SAWCC debuts in Washington, D.C., featuring ten South Asian women artists' works that engage with the body, directly or metaphorically, whole or dismembered, to address the duality of female experience within the framework of a post-colonial, globalized world.
February 14th, 2013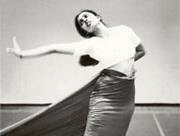 Saturday, January 26, 2013, noon to 1pm
Please join the women of SAWCC in front of the Indian Consulate in New York for a creative movement-based protest action in response to the horrific violence wrought upon Jyoti Singh Pandey in India in December 2012 and on women's bodies everyday around the world.
January 22nd, 2013
Tuesday, January 15, 2013, 5:30-7pm
SAWCC is proud to co-sponsor Sakhi for South Asian Women's candlelight vigil honoring the memory of Jyoti Singh Pandey, victim of the recent fatal rape in December 2012 in New Delhi. Please join us in honoring Jyoti's life and reminding ourselves that the work to end gender-based violence is urgent, necessary, and ongoing.
January 15th, 2013