There is no excerpt because this is a protected post.
June 2nd, 2014
Friday, May 9th 6:30-9pm @ Asian American Writers Workshop 112 W 27th St #600, New York, NY 10001 Please join Plus 91 …
—
April 30th, 2014
Wednesday, March 26th 7-9pm Asian American Writers' Workshop 110-112 W. 27th St, buzzer 600 New York, NY 10001 SAWCC is re-launching its …
—
March 14th, 2014
SAWCC's SUBLIME at the Brooklyn Museum was a huge success!  Thanks to everyone who came by.  Below is a glimpse at the …
—
March 6th, 2014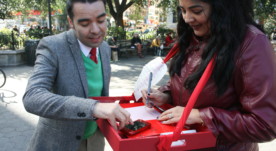 A performance art series curated by SAWCC March 1, 2014 Target First Saturdays SUBLIME performances are from 8 – 10 PM in …
—
February 12th, 2014
December 14, 2013–January 18, 2014
Opening Reception: December 14, 4–7pm
SAWCC's 16th annual visual arts exhibition, curated by Raúl Zamudio, featuring the works of eighteen artists at the Queens Museum.
December 5th, 2013