Radhika Vaz, Holly Mandel, and Nadia Manzoor will read and perform excerpts of their work, followed by a discussion about the craft of improv
November 8th, 2011
SAWCC presents its 5th Annual Art Auction benefit featuring work by emerging and established artists.
| "Crow" by Ruby Chishti |
September 27th, 2011
SAWCC's 14th Annual Visual Arts Exhibition
September 17–October 3, 2011
Opening Reception: Saturday, September 17, 5–7 pm
Cuchifritos Gallery, 120 Essex Street, Essex Street Market, New York, NY 10002 (South End of the Market, nearest Delancey Street).
September 9th, 2011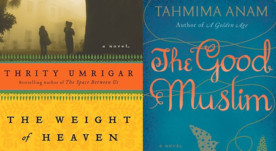 The SAWCC Literary Festival
September 23-24, 2011
This literary festival is an exploration of the role of stories in political change. Fact or fiction, real or imagined, told from the inside or the outside, narratives provoke, explore, critique, and—in some cases—prevent revolution …
August 9th, 2011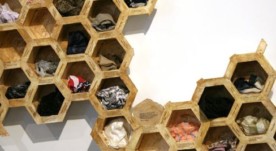 The South Asian Women's Creative Collective is pleased to announce a call for submissions for its forthcoming annual exhibition, to be held at Cuchifritos Gallery.

| Image: "The Beehive" by Asma Shikoh |


August 8th, 2011